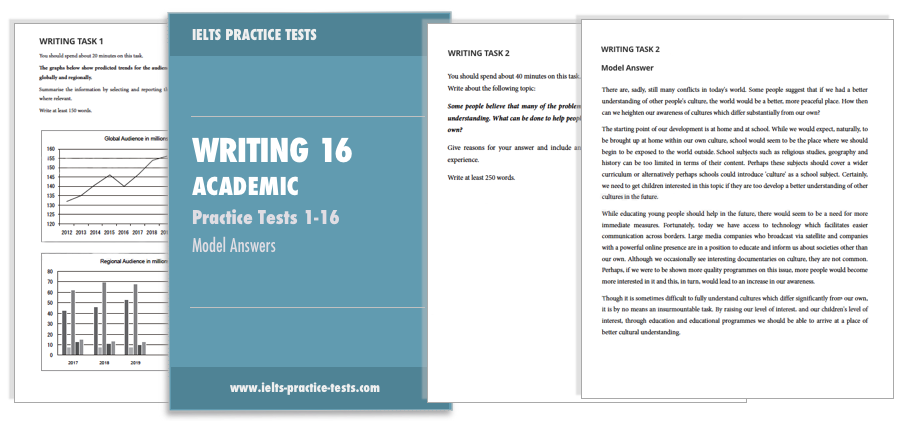 16 IELTS Writing Tests
As in the official IELTS test, each Writing test contains a Task 1 and a Task 2, providing a total of 32 tasks – 16 hours of IELTS test time.
Quality
All tests are produced by a small team of fully qualified, former British Council IELTS teachers, IELTS examiners and test writers.
Questions & Answers

A wide range of Task 1 and Task 2 questions are included. Model answers written by IELTS teachers are provided for every question.
Mobile, Offline, Print

The tests are in PDF format which means they can be accessed on any device, online or offline and easily printed.
REVIEWS FOR THIS PACK
Sorry, no reviews for this pack yet.